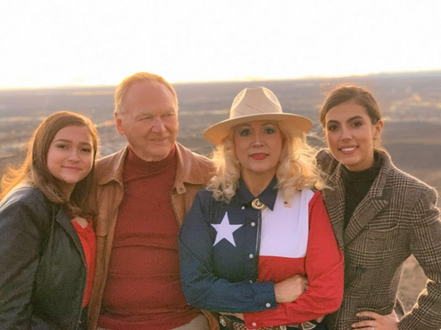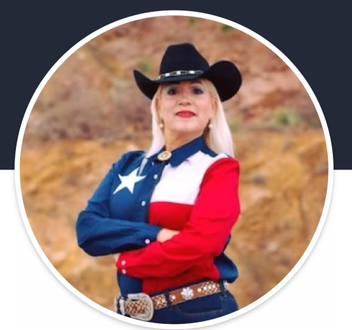 Blanca Ortiz-Trout for U.S. Congress Tx District 16
I, Blanca Ortiz Trout, am candidate for the United States Congressional district 16. I am running for congress to incorporate improvements throughout the El Paso community such as Mental Health resources and easing the access to care, allocating more funds, resources, revenue and mental health programs for all stages of life. I believe that without proper mental health resources there would be no leaders, politics, economics, stability, or properly executed military infrastructure.

I was born and raised in Mexico, before legally immigrating to the United States where I found the love of her life. I am married to a highly decorated, Silver Star recipient, United States Army Special Forces / Army Ranger Vietnam veteran who is continuing to serve his country as a United States federal customs officer. I am a proud mother of two beautiful daughters. My youngest daughter is currently attending early college high school who is seeking a degree in criminal justice in hopes of becoming an FBI agent. My eldest daughter is currently serving in the United States Air Force as a medic and is currently studying in hopes of becoming a physician. I know first hand about the past and present sacrifices taken to defend our country by experience through those closest around me. I attended school for accounting, finance and bilingual studies. I am currently nationally certified in adult, child and adolescent mental health and hold a certified teaching diploma from NAMI and the Alzheimer's association. I am very passionate about helping my community which led me to obtain certifications from the El Paso Behavioral Health System and UT Health Science Center focusing on children with disabilities as well as geriatric patients.

I currently hold the position in the education board as a trustee. However, after completing Texas Association of School Boards (TASB) leadership course, I earned the title of Master Trustee. Shortly after earning the title of Master Trustee, I led the planning and organization of the first National Alliance on Mental Illness (NAMI) health fair, which has since been held at several educational campuses throughout El Paso. I am also the chairwoman of the International Boundary and Water Commission Rio Grande Citizens Forum. I monitor water limit rights, flood control, water deliveries and the environment. Before earning a position on the educational board, I was highly involved in serving and improving my community. I served 15 years as a Girl Scout Troop Leader where I promoted my patriotism by establishing the first color guard in the region. Through my hard work, I was awarded the Gold Pin on the national level. Additionally, I was awarded the Silver Patrick Henry Medallion from the Military Order of the World Wars due to my Girl Scout involvement and continuous support of patriotic educational activities.

I am going to Fight with Integrity, through my passion and dedication to advocate and be the voice for the community. I am going to work with all my strengths to create and overview policies that will benefit and assist the 16th congressional district in order provide effective solutions with positive results.